FRIDAYS ANGELS
UK PRESSING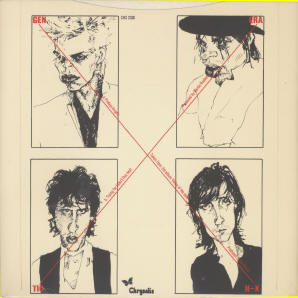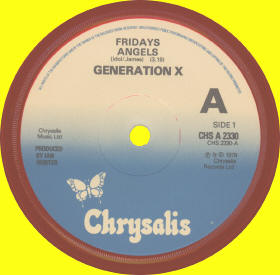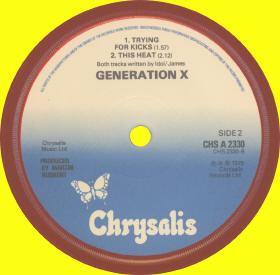 Fridays Angels / Trying For Kicks / This Heat
Catalogue Number - CHS 2330
Label - Chrysalis Records
Year Of Release - 1979
The initial pressing of this release was on Red vinyl then later pressings were on Black vinyl.
UK ACETATE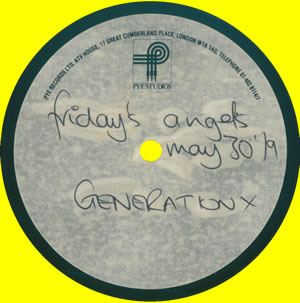 Original UK One Sided 7" 45 RPM Acetate on the 'PYE' Studio Label from 1979.

This acetate came from the collection of 'Mark Laff'.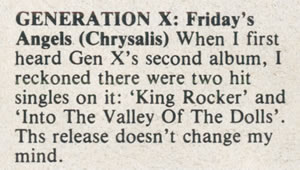 The above single review for 'Friday's Angels' appeared in 'Sounds' on 30th June 1979.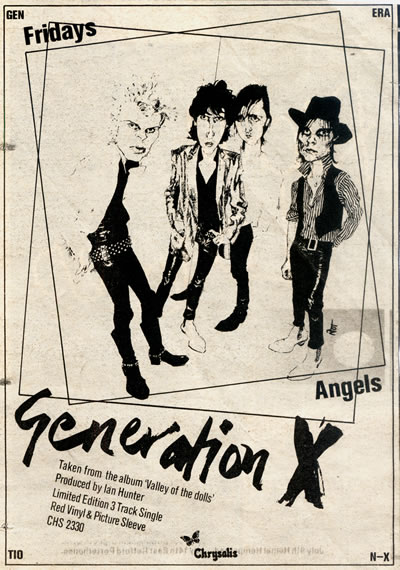 Original advert for the 'Fridays Angels' single from 1979.
<<BACK TO GENERATION X MAIN PAGE
©Detour Records